I woke up bright and sort of early at 7:45 am fully rested thanks to the one hour time change. We lazed about and marvelled at the lovely castle views. We finally headed out the door at 10 am for our breakfast at Confeiteria Nacional. We indulged in a bola de Berlim (Berliner doughnut) and pastel de nata plus 2 bicas (espressos). The pastel de nata was much eggier than the one on the airplane and less sweet. The pastry was divine. The bola de Berlim was yumsters…super fresh. The coffee was great too.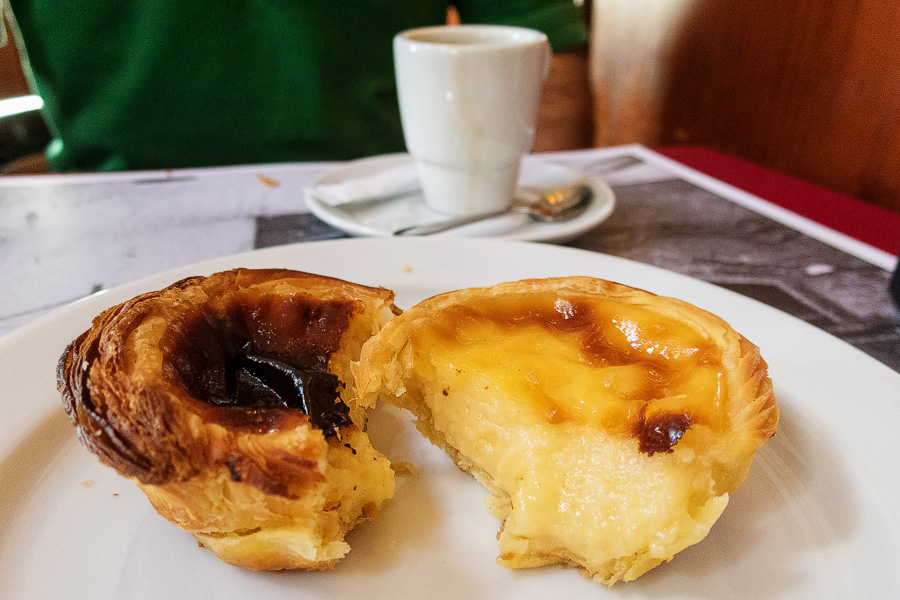 After breakfast we wandered around past the Elevador de Santa Justa, down Rua Augusta through the arch and then along the river at Praça do Comércio towards Cais de Sodré. The river walk was full of people enjoying the beautiful Sunday morning and afternoon.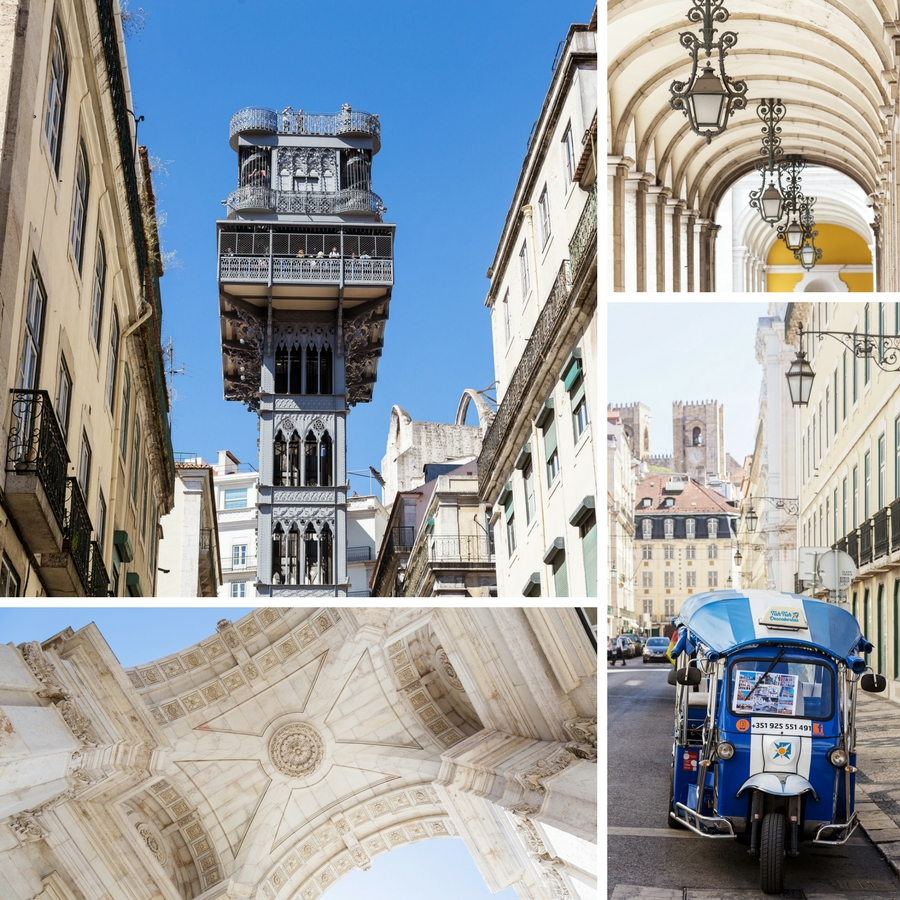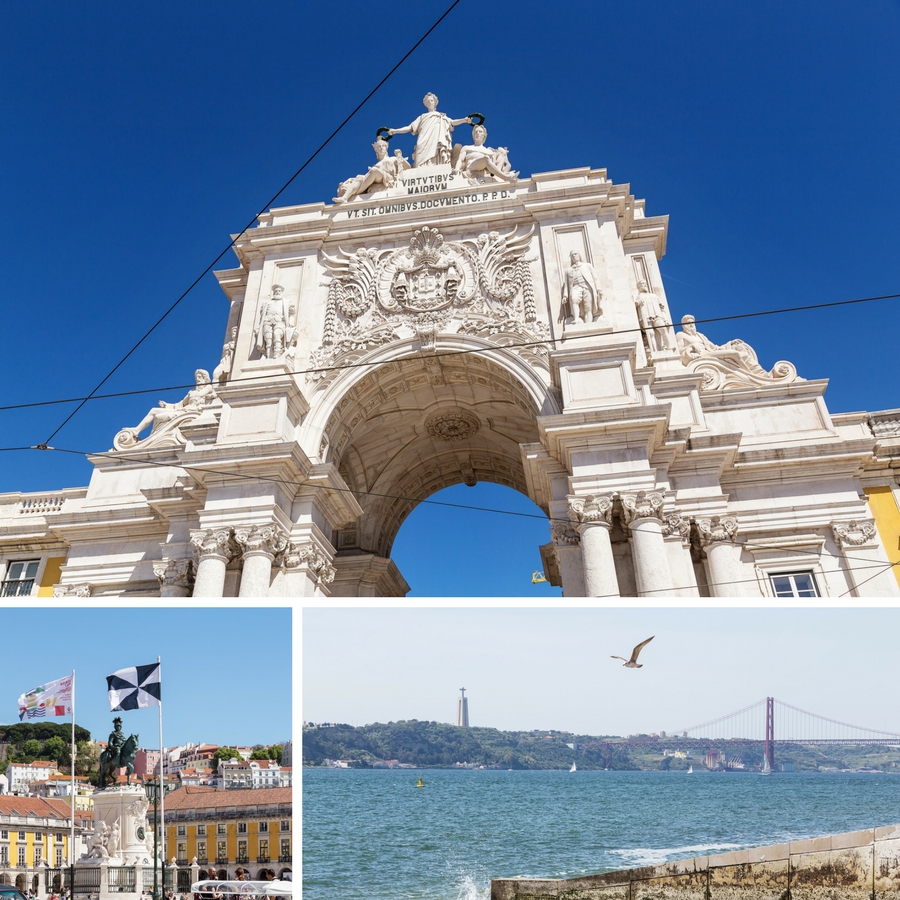 By the time we made it to Cais de Sodré it was late enough to justify stopping at the Time Out Market for lunch. Prego Peixara was our focus and it was well worth the 15 minute wait. You get a buzzer so we found a seat close by and took in our surroundings as we waited. Every plate of food that walked by looked delicious. We had a "Clasico" and a "Dandy" and both were delicious. We also tried a bolinho de bacalhau which was fab. We will have to find some more around town.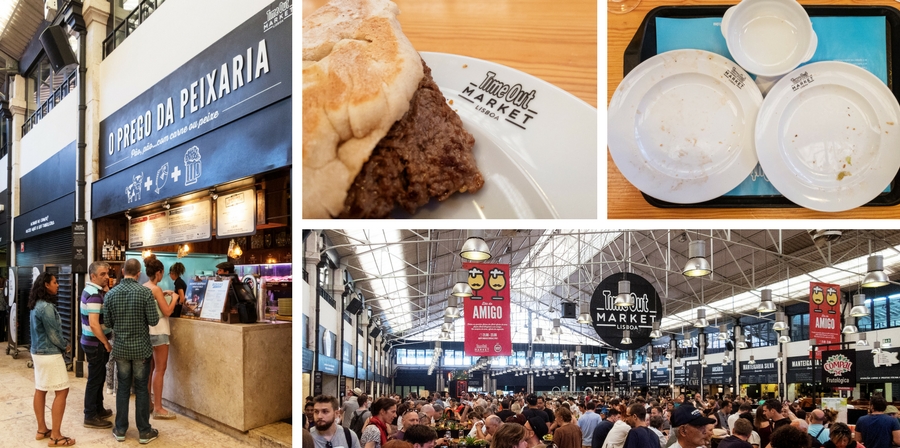 Eventually it was time to move on. Our goal was to have ice cream but that plan took a while to come to fruition. We ended up at the Bica street again and watched the trams for a while. It's hard not to be fascinated by them – especially on that street!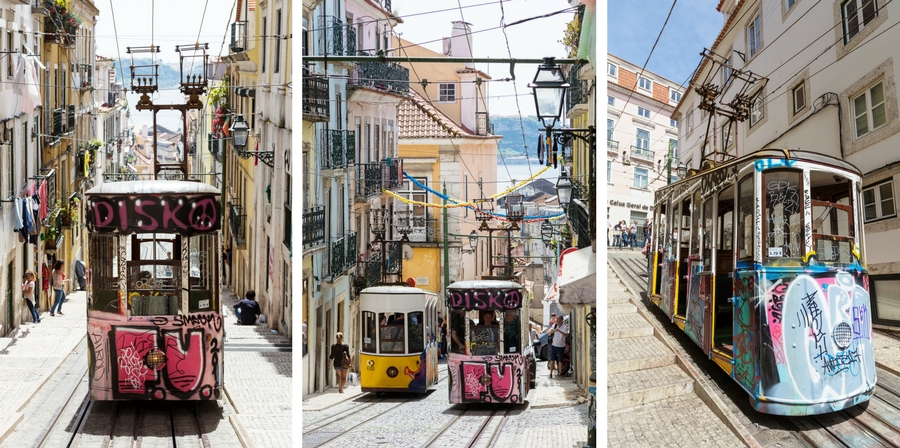 Our wanders eventually brought us to the Basílica da Estrela and wow, I'm so glad they did! The basilica is one of my favourite churches ever! This could be in large part due to the amazing Jesus rays that were streaming in and illuminating the altar of Fatima. WOW.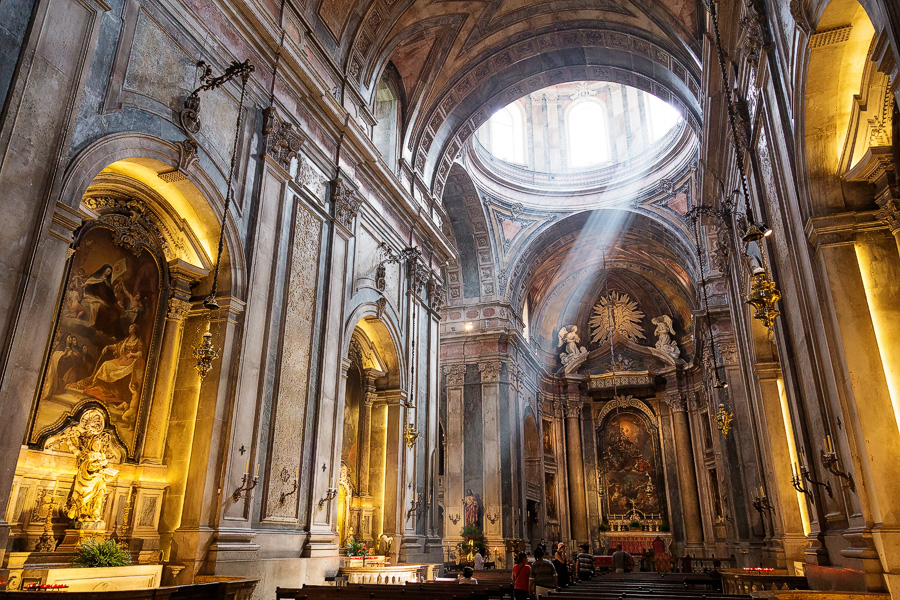 We lucked out with Tram 28 arriving just as we were leaving. We had to stand but it was no big deal. I should add that our Zapping transit cards were valid on the electric trams so it was easy to just hop on. We hopped out after Bica and then continued our search for ice cream. We found a snazzy place with lots of sorbet options so we treated ourselves there. Walk walk walk (this city is a walker's paradise – even with the hills!) We eventually found ourselves at Ginjina Sem Rival. Naturally we had to stop to try our first ginja. As far as liqueurs go, it is quite tasty!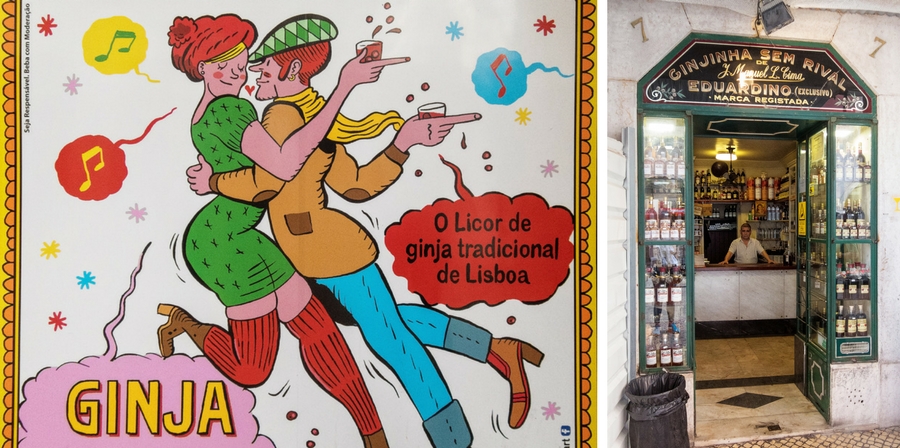 Nearby is the Santo Domingo church. It looks unassuming from the outside but wow when you walk in!!! It was extensively damaged in a fire in 1959 and rather than rebuilding, they just patched it up so you can see all of the original stone. Very different.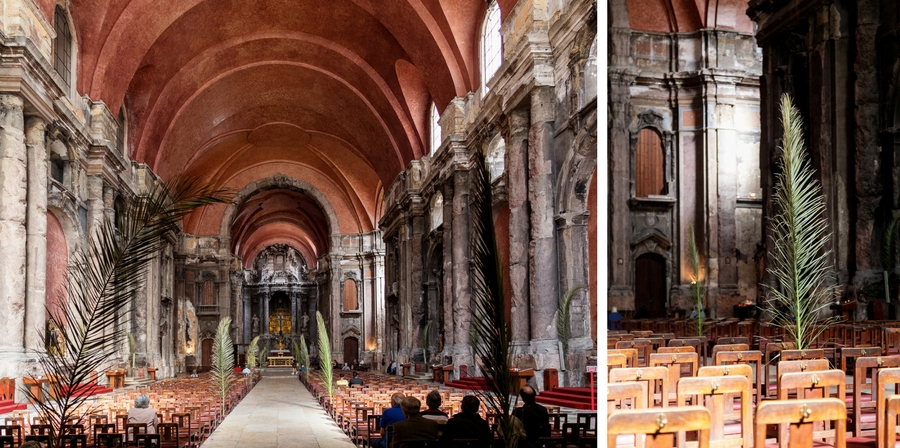 And then it was back home for a well-deserved rest before the day's sunset and dinner activities!
The rest was a little too intense so we left the house at 7:15 pm which was putting us a bit late for sunset. So we did the unthinkable and decided to leave the camera at home!!!! What??!!!! We still headed for Park Bar on Calçado do Combro (located on the roof of a parking lot!) for a pre-dinner drink. We were a bit peckish so we picked up a big cod croqueta at Casa Portuguesa do Pastel de Bacalhau. The specialty there is to add a sheep's cheese (Serra da Estrela) to the mix. It was good but for our tastes, there was too much competition between the two strong flavours.
We accessed the Bairro Alto via the Ascensor da Bica which was actually pretty cool. I thought it might be a bit gimmicky but I forgot how steep the hill was so I was glad to be carried up! We found the entrance to Park Bar through the side entrance and elevator of the parking structure. Unfortunately it had just closed! We weren't the only ones arriving so people were kind of like "get your story sorted online so we don't waste our time"!
We continued down the street towards Taberna da Esperança, our dinner destination. We had some extra time so stopped in at a bar for an imperial. This was a super-local bar which was highlighted when our beers were only 0,75 € each!!!!! There were lots of people eating (around 8:30 pm) and everything on the menu was 6,50 € and under! When we left I tried to find the name of the bar and it didn't have one!!!!! Fab!
Dinner was fantastic again. Goat cheese with rosemary and honey on toast, cod with roasted peppers on toast, and lamb cataplana for main. It was all amazing as was the bottle of wine that I so expertly chose! We had no room for dessert so the recommended 2 starters plus main for 2 people sharing was a bit much. But I do think that I was happy to sacrifice dessert instead of one of the starters (they were both so good!) Of course the real culprit could have been the cod croqueta snack earlier that evening…!
Although we were just in time to take the last Tram 28 all the way home, we ended up walking to try and settle our stomachs a bit! It was a beautiful night!
Looking for more Lisbon adventures? Click on the links for Day 1, Day 3, Day 4, and Day 5! Or maybe you just want the Coles Notes Version?